Our History Since 1913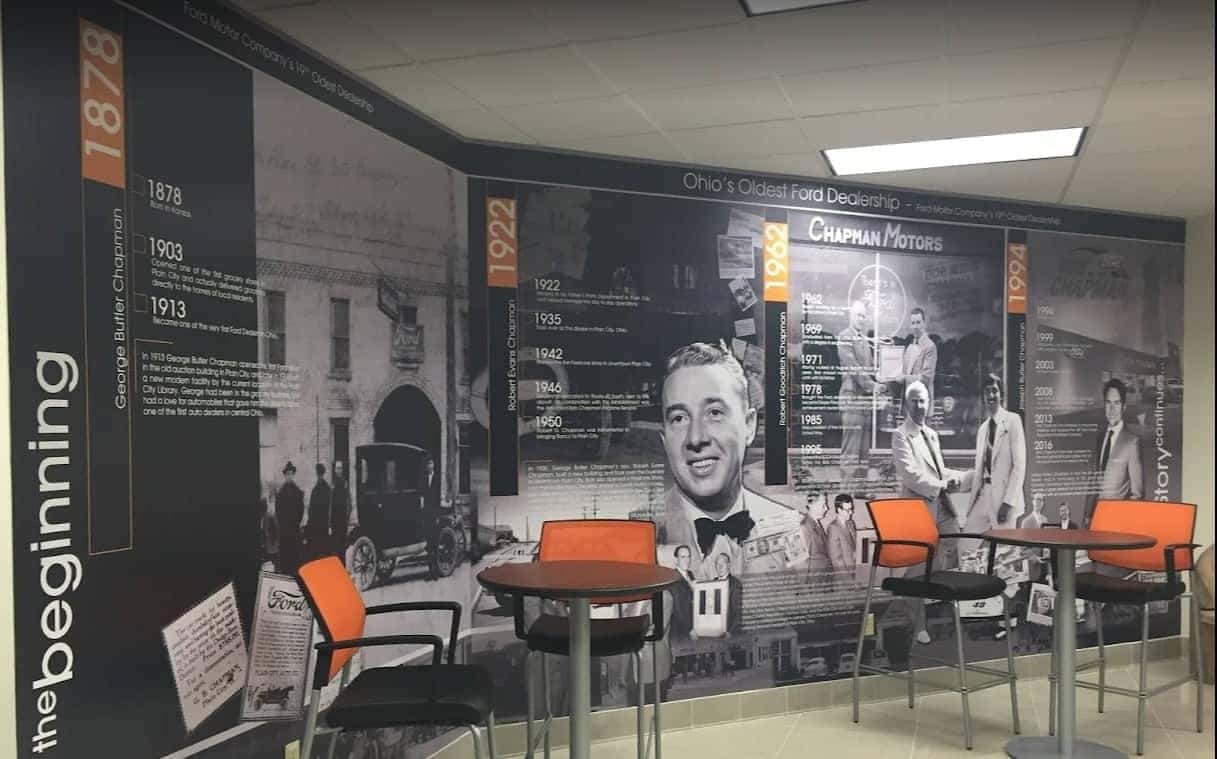 The Chapman Family chose to be a part of the transportation era when George Chapman opened the Ford business in Plain City in 1913. George had been in the grocery business, but had a love for automobiles that gave him the drive to open one of the first auto dealers in central Ohio. Now, almost 109 years later, 4 generations of Chapmans have continued to sell Ford products. The Chapmans are involved in several Union County businesses while supporting hundreds of thousands of local social activities and community organizations.

George Butler Chapman opened his first Ford store in the old auction building in Plain City, and later in 1918 built a new modern facility by the current location of the Plain City Library. In 1935, his son, Bob Chapman, built a new building and took over the business in downtown Plain City. Bob also opened a Firestone Store, sold Plymouths and Chryslers, manufactured motor homes, sold and serviced airplanes, and operated a few Taco Bell restaurants. Bob built another new facility in 1946 at the edge of town, with his friend Frenchy Houchard becoming his partner in their newest endeavor, The Plain City Airport. As they were adding airports to Marysville and London, Bob served on the original Union County and Madison County airports founding boards.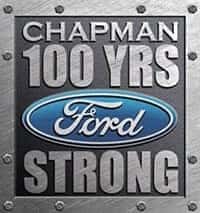 In 1978, the Chapmans moved to a new facility in Marysville, conveniently near the airport. Bob Chapman Jr, the third generation took over at the helm of the Ford dealership. Following in his great-grandfather's footsteps, Joe Chapman is now the fourth generation Chapman to greet the familiar faces of customers as they come through the door. The proven age-old formula is still being applied, "provide a great product at a fair price and support your customers with an excellent, personal, service experience." Joe attributes much of their longevity to Ford. "It is the stability of the American icon, Ford Motor Company that has allowed the company to navigate through varying economics and maintain product quality and integrity at an affordable price point."
While we celebrate Ford and our family business, we are really celebrating our desire and resources to continue to reinvent ourselves in the rapidly changing world. I like to think of Ford today as the "New Ford" or "Ford 2.0." We have leadership, new products, exciting innovation, and a commitment to build "best in class" value and mileage into each new Ford.
Now is the time and this is the place to take a new look at a New Ford 2.0 - Chapman Family Ford - 4 generations and a 109 year old partner!